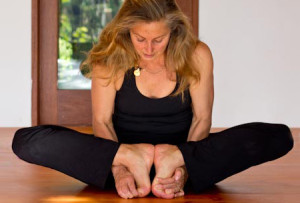 Hi everyone. I've just signed up to do a workshop with Dena Kingsberg at Triyoga in London – a full day workshop on Saturday 13th June, and then a week of self-practice from the Sunday to the Friday.
If anyone else is in town that week and wants to come let me know. It should be good!
There's more info at www.triyoga.co.uk. I've never experienced Dena's teaching before, but have heard great things about her… Anyone had any direct experience?
Louise