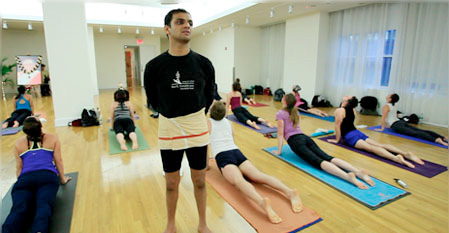 Well this is certainly the highlight of the year for UK Ashtangis. Sharath will be teaching for a week in London in August from Sunday 21st to Friday 26th. There'll be a led primary and led intermediate each morning.
There'll be a Q & A session on Sunday 21st at 11:00. The workshop costs £180 for the week and you can book now on the Astanga Yoga London website.
There's a small group of us going from Brighton so get in touch if you'd like to travel together or meet up when in London. If you're already going and want to tweet up you can follow @astangabrighton on Twitter.