We love what we do here at Ashtanga Brighton, providing a voice for the global Ashtanga community and inspiring people to find freedom through practice (or through not practising as Hannah recently discovered).
But producing relevant, engaging, inspiring content on a weekly basis is quite a commitment. So that's why we need you.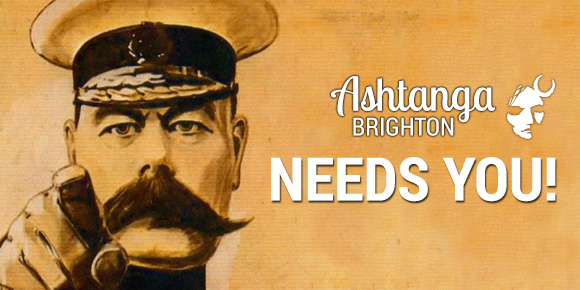 Do you have a flair for writing? Or a topic you'd like to write about that would appeal to our global audience?
Do you create inspiring yoga art or illustrations? Would you like your writing or artwork to be featured on Ashtanga Brighton?
We're looking for likeminded writers and artists to produce original content for our well established, widely read blog, either as a one-off or as an ongoing contributor. We'll promote your work for you by  getting it in front of thousands of readers and inspiring our audience.
Just drop us a line at hannah@ashtangabrighton.com. If we like what you do and it's in keeping with our values, we'll feature your work and welcome you to our team of contributors.
We look forward to hearing your ideas.
– The Ashtanga Brighton team