Until recently I was a hardcore traditional Ashtangi. My day off was always Saturday, I never took practice on Moon Days, I only practiced in the early morning and I never, ever messed with the sequence. Then I went to Mysore twice in one year. And somehow, my approach started to soften.
Same, same, but different
I met people who didn't practice 6, or even 5, days a week. I met people who sometimes practiced in the afternoon or, heaven forbid, in the evening, only a few hours before bedtime. What did they do with all that good prana, I wondered.
Some people I met hadn't learned how to stand up from drop-backs before starting intermediate series. And some weren't even strict vegetarians!
During my first trip to Mysore I noticed that, for some people, Sharath wanted them to "Come up!" before giving them Pasasana. Whereas for others, he didn't move them on to intermediate until they could catch their ankles in backbending.
Breaking the mould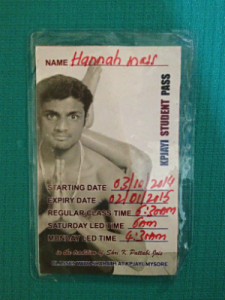 During my second trip Sharath suddenly decided to change the day off from Saturday to Sunday. And all hell broke loose. What?! What do you mean the day off is now Sunday? Thousands of people all over the world have been practising morning Mysore style Ashtanga for 6 days a week – Sunday to Friday – for years. Friday is always primary only, or led primary in most cases, and Sunday is always led intermediate, should your practice be so advanced. In Mysore the conference was always on Sunday afternoon, meaning you had most of Friday and all day Saturday as free time.
But now, all of a sudden, Sunday became the day off, led primary was on Saturday, led intermediate on Monday and conference was on, wait for it… Saturday. Huh? This made no sense to many and everyone became very confused. Yoga shalas and studios all over the world started to get wind of this and didn't know what to do. Should they continue as normal or change their schedules to fit with the KPJAYI? What a furore!
And when Sharath was questioned as to the reason behind this sudden monumental change, I heard that it was simply down to wanting to spend more time with his family. Likewise, I've heard it said that the only reason Guruji took a day off practice in the first place was because his wife requested it. Well you can't say fairer than that. After all, what's the point of having a committed daily practice if it means neglecting one of the most, if not the most, important thing in your life – family?
Embracing the chaos
Since coming back from Mysore in January, my life has been somewhat all over the place. Homeless, and jobless, trying to start a new business, staying with family and housesitting, starting a new relationship, spending 2 months working at a retreat centre in Italy, and then trying to come to terms with living back in the UK again after a year of travelling.
It's easy (relatively speaking) to maintain a rigid daily practice whilst in Mysore, especially with the fear of Sharath's wrath if he notices you took a day off without good reason. But back home, in the chaos and confusion of everyday life, it can be a very different story. Especially if you can't afford to go to a shala, have nowhere decent to practice, feel guilty if you're not spending all your time trying to make ends meet, and in the midst of all that are trying to get a new relationship off the ground.
Letting go
So what did I do?
I started to let go.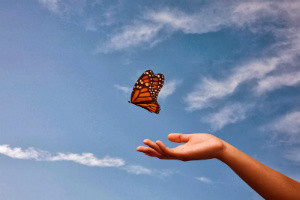 At first I felt guilty. I felt like a bad Ashtangi. Like all would not be coming to me. I tried to tell myself I'm still an Ashtangi even if I'm not practising every day. Or every week. Or at all.
I tried to make myself practice some days. To not eat dinner, to go to bed early, to wake before the rest of the world, to get on my mat and go through my practice like a good little yogi. But that's just it. I was simply going through my practice. Going through the motions. I knew the series so well I didn't have to think. My mind was elsewhere. On other things. On anything but my practice.
I'd go through the postures, moving as I should, breathing as I should, engaging my bandhas as I should. And I'd get to the end and feel a sense of relief. Right, that's done, now I can relax, what's next? And I realised I wasn't feeling. I wasn't feeling anything. I felt numb.
But I decided to forgive myself. I decided to not feel guilty. I decided it was ok. I decided to allow myself the freedom to not practice.
Finding freedom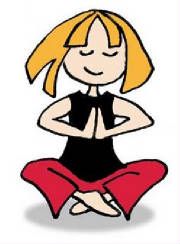 I'll say that again. I decided to allow myself the freedom to not practice. Which is very interesting, as Ashtanga Brighton's mission is "to inspire people to find freedom through practice". But sometimes that freedom comes through not practising. Sometimes we just need to stop. Or pause. Or soften.
Now I know that's a very controversial thing to say in the Ashtanga world, but I feel it now more than ever. Surely it's more important to look within, to connect with your true self, and do what feels right for you, rather than pushing yourself harder and harder to do something because you feel you "should"? Isn't that how injuries happen?
For now, all I know is that going to Mysore and meeting countless Ashtangis from all over the world opened my eyes to the realms of possibility within my practice. Maybe it's not about being so rigid that you restrict all areas of your life against your better judgement. Maybe those sacrifices and compromises you make don't have to feel so harsh so much of the time.
And maybe, just maybe, there are ways of softening within our practice, whatever form that may take.
– Hannah
What do you think?
Do any of Hannah's words resonate with you? Perhaps you disagree with something she says? Don't be shy to tell us what you think – we love a good Ashtanga debate! Just leave your comments below.