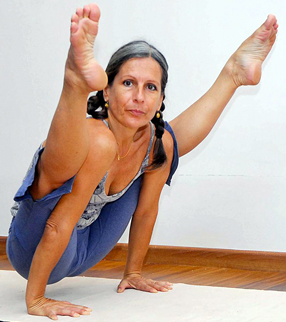 We're very excited to Have Monica Marinoni coming to Brighton to do a weekend workshop in June. This two day workshop will be held on the 11th & 12th of June at the Bodhi Garden.
Monica is a long-term traditional practitioner and has received authorisation to teach beyond primary series from Sharath. She's based in Auroville India and teaches in Europe over the Summer. This is her first visit to Brighton.
Read more details about the workshop and book online. We have 8 early bird discount tickets left.
Would you like to put Monica up during her stay here in Brighton in exchange for a place on the weekend workshop? Drop us an email at news@ashtangabrighton.com