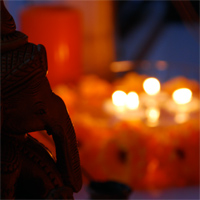 Hello Brighton Ashtangis.
As some of you may have noticed I've been waving a camera around the practice room at bnhc this week.
Sarah asked me to take some shots for her website. So it seemed like an opportune time to also start a picture gallery on the Ashtanga Brighton website.
Here's a little bit about what I've been doing. Those of you familiar with photography will know that shooting movement in low light conditions is a rather challenging task. One solution would be to use the flash, but that would have been far more intrusive and annoying, so I ended up taking around 800 pictures over two practice sessions. Out of that, nearly all of them are excessively blurred so with some cropping, colour adjustment and resizing we'll be down to about 60 shots which I've grouped into 3 categories:
group practice
indiv iduals
adjustmentts
I've not spent any time watching others practice before and something I noticed was just how much energy and passion we put into our practice. I feel quite inspired by what I've seen this week and it really encourages me in my own practice.
I'm going to upload some of the images to the Ashtanga Brighton website over the coming week. So if you see a picture of yourself that you don't like please drop me an email and I'll remove it.
If you have any practice pictures that you'd like added to the website then email them over to me and I'll add them.
Thanks for putting up with me shuffling round the room clicking away annoyingly.
Guy