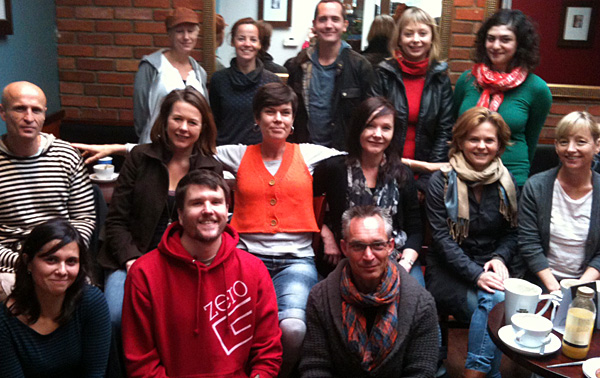 Yesterday we said goodbye to Sarah Miles who's been teaching the morning Mysore classes for 5 years since Russell Case left Brighton. She's off to Spain with her husband for a few months and then who knows what other adventures. We're sad to see her go and obviously wish her luck wherever the road takes her.
Personally I feel that Sarah demonstrated an inspiring level of dedication and helped me through the many difficulties I've had to face in my own practice. She's 100% committed to both the practice and her students. I'll miss her.
We're also very happy that Adriane is back in Brighton and will be teaching at the BNHC until the end of the year.