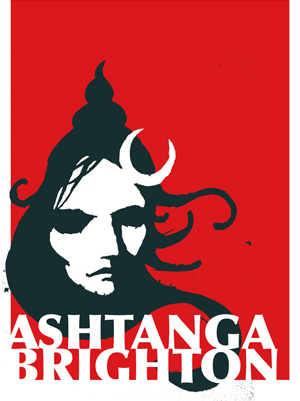 Last Saturday I did a screenprinting course at Inkspot Press in Brighton. I created a 2 colour print of this Shiva illustration of mine. I'm selling these on the site for £24 including P&P UK or £26 including P&P to the US. If you live in Brighton there's no P&P so the cost is only £20 and we can arrange collection.
The actual design is A3 size (297mm x 420mm) and the paper is a little smaller than A2 (420mm × 594mm). I only had time to do 9 prints before wiping the screen so these are genuinely limited edition.
Click the button below and donate £20, £24 or £26 (depending on your location) and drop me an email at guy@ashtangabrighton.com with your address details.