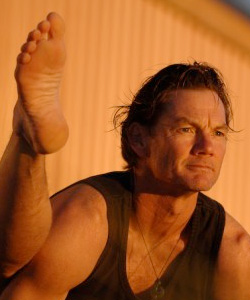 Some exciting news for us Brightonian practitioners: the legendary Ashtanga teacher and practitioner, John Scott will be in town doing a 2 day workshop organised by the Brighton Natural Health Centre. The workshop will take place at the end of March.
John has been practicing for over 24 years and is a direct student of Guruji. He was certified by Guruji in 1995. He's the author of a book titled Ashtanga Yoga and an excellent Ashtanga Yoga DVD, both covering the primary series.
For details of the workshop and to book, please contact the BNHC.