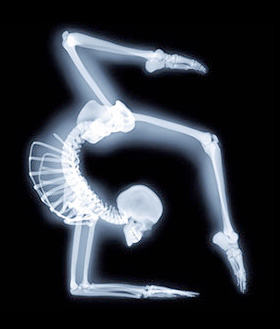 I'm very pleased to announce that David Keil will be back in the UK in July teaching his great yoga anatomy workshop followed by 5 days Mysore practice at Stillpoint Yoga London.
David is one of those gems in the yoga world who combines a dedicated practice with loads of useful anatomical knowledge that will inform and inspire your own yoga practice. I first met David back in May 2011 when I did his yoga anatomy workshop and 5 days of morning Mysore practice in Ware with Denise in Ware.
He's an experienced practitioner and teacher trainer who's maintained both his passion and sense of humour. He's recently created a brilliant new DVD on the art of adjusting called hands-on adjustments. If you sign up for the workshop you also get 20% off the DVD when you purchase it through Yoga Matters!
Check out our workshops page to read more details and to book online. Early bird tickets are only available until the end of May. You can also book and read more on the Stillpoint Yoga London website.