Summer is workshop season in the UK and there are loads of great teachers visiting. Notably Tim Miller is teaching an interesting series of workshops at Triyoga in early July, while David Keil jets into London for a weekend anatomy workshop followed by 5 days Mysore style classes at Stillpoint Yoga London. Certified teacher Philippa Asher also returns to Triyoga for a week's Mysore residency at their Chelsea studio. In mid August Kino Macgregor will also be teaching at Triyoga.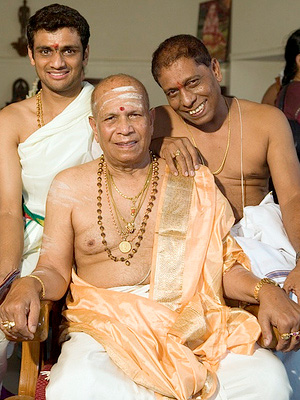 Both Sharath and Manju will be visiting the UK as part of their 2013 teaching tours.
Sharath's European tour
Sharath will be teaching in London for a week at the usual venue in Kings Cross. You can book on the Astanga yoga London website. Is there anyone going from Brighton who'd like to organise a lift share? Drop me an email.
Manju returns to Brighton
We're fortunate to have Manju back in Brighton this year for a weekend workshop in September being held at the BNHC. You can book through the BNHC website.
There are a lot of other workshops around and about too. Joey Miles will be back in Brighton later this year for another weekend workshop. The only thing you have to work out now is how much time and money you have to spend on workshops! I'm booked on Sharath's London week and will also be doing Manju's Brighton workshop and of course I'm organising Joey's next Brighton workshop. Hope to see you at one of these.