When people speak of bliss in the Ashtanga practice (Samadhi), I would often shrug my shoulders and think "Maybe in another life, who knows?" There's this idea that bliss is an unattainable feeling, sensation, space, place, being – but it's not. Bliss is something we can all experience in life and in our practice; we just have to let go of the expectations of what it should be like and simply go with the flow, however it feels.
Blissfully present
When Joe London arrives at the studio for the day workshop he looks pretty chilled, board shorts and all. Straight away I remember thinking "This man will have a lot to say about bliss I reckon". He just seemed at peace… not rushed, not stressing: just present.
Joe has studied the Ashtanga Vinyasa system from Master BNS Iyengar who teaches yoga to local students at the Sri Patanjala Yogashala in Mysore.
We start the workshop with a breakdown of what the day will bring:
Asana practice and pranayama
Meditation: oneness, light, bliss
Sounds easy and straightforward, right? Remember this is Ashtanga… nothing comes easy with our modern, busy minds. But once you get there, it's truly worth it.
Blissfully funny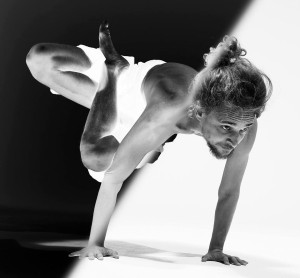 The asana practice is strong, hot, at a good pace, but feels relaxed and peaceful at the same time. The room fills with energy and sweat; windows mist over. Halfway through the primary series Joe stops talking, and as we look up we find him staring at the Brighton Naked Bike Ride crew going past the studio. He may be a yogi master but he still has a wicked sense of humour, making jokes about how we need to time the workshop better next year to watch the parade properly! J
With this little breather passed, we're back on it until Savasana. The room falls silent and all yogis stop.
And breathe.
"The bliss started quite early into my yoga journey with temporary tastes in lotus or savasana, but the awareness that it was actually sensational and real and could be more and more constant became apparent years later." – Joe London
Blissfully letting go
Joe explains the importance of the asana practice and pranayama with regards to getting to bliss. The body is worked, the breath is set, the mind and nervous system are calmed and therefore the practitioner will be receptive to any sensations of bliss.
It's important to remember that the bliss we speak about here is not this tie-dye world we imagine, but rather any feeling or sensation that "feels good". In our modern world we have a tendency to overthink how we feel and what things mean and how it should feel rather than how it is. This stops us from realising and appreciating the moments of bliss we all have. It becomes essential to let go of the idea of what bliss is and just enjoy the sensation of feeling good. We talk a lot about this and how it's so important to let go of the self and everything associated with that, so letting go of any expectations of how we will and should feel, and just feel. The pace of the practice and the pranayama has helped as the body and nervous system are all soft at this point and the mind has space to just be.
A good way of practising this, Joe explains, is by sitting in meditation and closing the eyes, and allowing the light from outside to shine through the eyelids. The light through the eyelids becomes a form of "awake meditation" which helps us look within whilst remaining focused and in the real physical world. By allowing the physical light in, we help ignite the light within us. This ultimately will bring a sense of liberation and oneness – and this is the bliss.
Blissfully free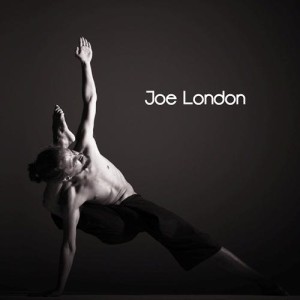 We spent the whole afternoon breathing, moving and meditating together and the energy was amazing in that studio. By the end I remember being sat in meditation, seeing the light through my eyelids – a beautiful light show of yellows and reds – with hot air wrapped around me and the sensations of my chest lifting with every breath. That was bliss. I felt my face smile, although it did not move, and without any thought I just was.
When I opened my eyes I felt this overwhelming feeling of love rush over me and realised that, however small, in that very moment I experienced bliss. I wasn't thinking of it, I just let it happen. Like all the best things in life, they only come to you once you let go of your ego and expectations and don't go seeking for them and just allow the light in. Simple – bliss.
"I would say go and practice with BNS Iyengar, go with an open mind, like an empty vessel and allow him to share his 90 years of love for yoga with you… and if you can't do that, be patient, find a teacher you like but who can also lead you forward with your practice and give them some time in order to help you.
And if you can't find a teacher come and find me, and if you can't do that simply try to enjoy the breath." – Joe London
– Laurene
Have you experienced bliss?
Perhaps just for a moment? Or maybe you live with it every day? Have you practised with Joe London? Or been to one of his workshops? Do share your experiences with us by leaving a comment below.