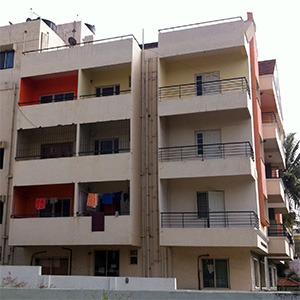 This series of posts is anecdotal, based on my experience of my first trip to Mysore.
You may find it useful if your circumstances are similar.
Knowing what I know now, I would plan my trip very differently.
There are 5 important topics that you need to consider when in Mysore:
Accommodation, Transport, Food, Communication, Attitude. I've left out sightseeing as this wasn't the focus of my trip. Although we did go to Bylekuppe Tibetan settlement which was amazing! Check out the pics of our trip on Facebook.
In order to be as detailed as possible I'm going to write each topic as a separate blog post and link them up. If you find this post useful then please share it to spread the word.
My circumstances
It was my first trip to India
I was staying 1 month
I was travelling with my Mother
I was practicing at the KPJAYI with Saraswathi
My fiancé Leia was joining me after 2 weeks
I had to work for half of my trip
Accommodation
Finding a good place to stay was certainly at the top of my list of concerns. But as you'll discover it's actually transport that you need to get sorted first.
I booked a place for the whole month in advance. The result is that I appear to be the current record holder for most expensive accommodation ever paid by a westerner in Gokulam.
I'm exaggerating slightly here but the looks on old-timer's faces when I told them how much rent I'm paying certainly told a tale.
So in the interests of transparency and to help you avoid my mistake here's how much I paid and how to avoid doing the same:
I paid $675 dollars upfront for a double room in a large 3 bedroom apartment close to the shala. This included pickup and drop off at Bangalore airport (a 4 hour drive), wifi and a washing machine. At the current exchange rate this cost around R40,000. I can see you shaking your head in disbelief, but it's true.
I now know a guy who paid R30,000 for an entire 3 bedroom apartment, with a swimming pool and gym – although this is not in Gokulam and is a 10 minute commute each morning to the shala by scooter. He's also been coming to Mysore for around 10 years and has loads of good connections. Sigh!
This is how I went about finding accommodation: I put out a message on Twitter and the Mysore Ashtanga Community Facebook group. I received two recommendations for one place from contacts who I have know personally and trust.
From the UK I also called a few Indians who I had never met but who had left their details on the Facebook group. None of these calls inspired me with much confidence and I realised that communication was going to be a huge issue.
The recommended flat also had an online video so I could see what I was getting. I knew it was expensive but I had no way of evaluating how expensive it was. I trusted that the personal recommendations were valid and I wasn't wrong.
Knowing the going rate now, which is (as of Nov 2013) roughly R15,000 – R20,000 for a self contained flat with a kitchen and bathroom. If you're happy living in a shared apartment or with an Indian family then you can expect to pay anything from R12,000 – R15,000 for the month.
It certainly does sting when I think about what I paid but I also have to be pragmatic about my decision and the information I had available at the time.
What would I do differently?
Booking any accommodation from another country means you will always pay the highest possible price. This is how we do things in the west but it's not how things work in India yet. Very few accommodation providers have websites which you can find on Google easily.
If I had to do it again (as a first timer) I'd book myself into a hotel like The Green hotel for 2-3 days and then head to Gokulam, go and see the local fixers Shiva or Murty and get some wheels. (if you go to the shala and ask for Shiva or Murty they'll point you in the right direction.
The real priority I think is getting your transport sorted. With a scooter or a motorcycle you can cut out the middle men (who are actually pretty busy anyway) and rickshaw drivers and drive around the neighbourhood looking for nice houses and knocking on doors yourself. Nearly every house has rooms to rent and some even have wifi.
Once I got a motorbike Leia and I started looking for accommodation for next year. Yep, we're coming back!
If you're looking for self-contained apartments then I'd recommend the following:
It's a noisy street but the flat we looked at had a a bedroom at the back of the building and the higher up you go the quieter it gets.
This is high quality, brand new and nearly completed. They offer 2 types of accommodation rooms without a kitchen around R15,000 – R18,000 and rooms with kitchen R20,000 – R25,000.
Good touch
10th Cross, Gokulam Tel: 2417919
These are more like hotel rooms with a shared kitchen space. The rooms are small so it's not suitable for families or those who want to chill at home in private. On one side is a bit of green land but on the other is a noisy street. So be sure you book a room on the quiet side.
on 2nd Main
Besides co-owning the excellent Anu's Cafe, Ganesh also has great contacts for car hire, accommodation and more.
Shiva
On the shala road
Shiva manages at least one block of flats near the shala and can sort out anything from cash, scooters, motorbikes, accommodation etc… Go and see him and ask to have a look.
Other students
Don't underestimate the power of talking to other students. A problem shared is often a problem halved. It's a great way to find accommodation and what's going on generally. There are lots of people coming and going all the time so serendipity may just favour you and you'll very likely find a spot with some lovely fellow practitioners.
Bear in mind that Gokulam begins to get very busy from mid November and demand for accommodation is high. Saying that, if you're flexible about wifi you will still find loads of options.
The next instalment in this series is transport which as you know by now is the key to having a great time in Mysore.