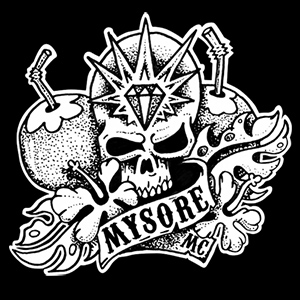 I've just finished this t-shirt design project called Mysore MC. The project was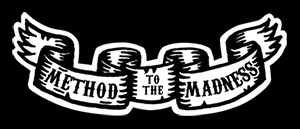 inspired by our last trip to Mysore when I hired a motorcycle for the month which reminded me of wilder biker days in South Africa, nearly 20 years ago now.
The design is inspired by biker art and more specifically the TV series Sons of Anarchy. The final season premiers in a few weeks time. I've written more on the symbolism and design inspiration at Wildheart Media. So if you'd like to know what the coconuts and diamond mean or what the message on the back of the t-shirt 'method to the madness' means you can check out my blog post Is there method to the madness? on Wildheart Media.
We'll be in Mysore again at the end of September and will be staying 4 months. We're fortunate to be practicing with Sharath at the main Shala of the KPJAYI for 3 months. We're looking forward to catching up with old and new friends and diving deeply into the practice.
Here it is!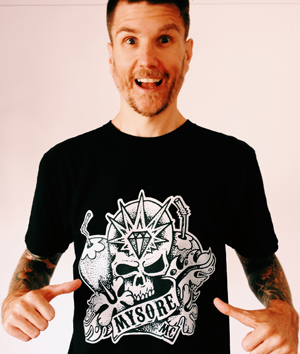 I'm super excited to have the first sample back of my Mysore MC t-shirt (as you can tell from this picture!). The print came out really nicely. We've ordered black t-shirts for men in 2 sizes (M & L) I'm wearing a large in this pic which feels a little big for me.
What about the ladies?
Ladies don't despair we've also ordered black vests in medium and large.
How can I get my hands on one?
We'll be selling them in Mysore from Sept – Feb 2014 and then they'll also be available to purchase online from (www.ashtangabrighton.com) before the end of the year. I'm not sure if we'll be shipping to the U.S so if you live in the U.S and have friends going to Mysore over the next few months then you can get them to collect on your behalf.