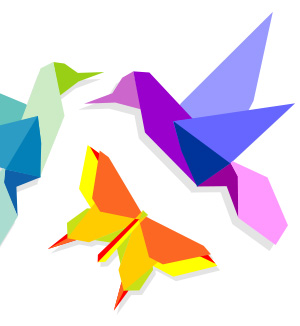 2014 is shaping up to be a year of big change for me. The one big change already booked in the calendar is Leia and I getting married in July in a forest in Gothenburg, Sweden. What I didn't foresee at the beginning of the year was wrapping up my digital agency: zero G media after 6 years of business. What happened and what am I going to do now?
I was reminded again that my heart wasn't in the business after our senior designer handed in his notice in early January. This prompted me to take another good, hard look at where I was in my life and what road I wanted to be on. Jon's resignation gave me permission to re-evaluate my own goals and vision for my life.
Running a business full-time with the associated overheads of office space and several salaries takes a lot of work, commitment and energy. As the business grew I'd made more and more sacrifices in my personal life and my yoga practice. Without corresponding financial rewards. There were many days when the stress, early client meetings, working late and trips to London took priority over daily reflection and my own daily practice. By Friday evening each week I was completely wiped out.
My hope was that I'd be able eventually to take a step back from the business and that the hard work would ultimately result in more time for myself and a family. So by putting in the work I was investing in our future. But looking back, particularly over the last 3 years and it's not clear that this investment was bearing fruit. In fact, the reality was quite the opposite. As the business grew so did it's demands.
This would have been fine if I was 100% motivated by running a successful business, but this was something I only stumbled across when a then client offered to become business partner to help me grow the business. At the time I told them that my heart was in my yoga but I was willing to have a go and see how things developed for a few years.
Turning 40
One of several factors that I think has played a part in my decision is my impending 40th birthday. I'll be 39 this April and for several months my 40th birthday has been on my mind. Birthday's particularly big ones (like my 30th) are times of reflection for me. I think this significant birthday has been in the background reminding me that I'm not going to live forever.
Trip to Mysore
In November last year I made my first trip to Mysore – traveling with my Mum. It was a wonderful experience. You can read about my first 24 hours in India here. I had been waiting years for the chance to make what for me is something of a spiritual pilgrimage. It was the first time that I'd taken a break more than a week long away from work. I think this trip contributed in so many ways to my decision.
The chaos and noise of India was like therapeutic shock treatment after life in England where everything is monitored, regulated and controlled in the interests of public safety, security and maintaining economic stability.
A month in India also afforded me a view of economic freedom, which was also so liberating. The cheaper costs meant more options and less pressure compared with running a business in England. On some level I've always felt that I needed to earn more. But India reassured me otherwise. She accepted me with a smile and a wink. I was rich enough for her and most welcome for it.
But the single biggest inspiration were the families we met and hung out with in Mysore, couples with young children who bravely scooped them up onto their scooters and motor bikes and who were doing long stints in India. Of course I have no idea of their financial circumstances but it broke the limitations in my mind and opened up new possibilities.
While I had business partners running zero G, I didn't have a creative partner. Leia and I have been working together for some time and decided to start our own business. Wildheart Media, a small digital agency weaving my digital strategy expertise with Leia's video storytelling skills. Over the last month or so we've been lovingly crafting our website which should be live in a couple of weeks.
I plan on working part-time as a digital strategist and dedicating my mornings to practicing and teaching Mysore style Ashtanga Yoga. In fact I'm starting morning Mysore classes on Monday 31/03 upstairs at the Mad Hatter's Cafe. It's a lovely little venue where I used to run a self practice group a few years ago.
I have a few other ideas up my sleeve too which Leia and I are working on which is also really exciting.
The wind down of my agency has been a really testing process and is still not quite complete. Despite this and the financial uncertainty we now face I still feel like I've made the right decision. I feel a lot more free than I have in years and my outlook on life and practice have been transformed. I've even given up chocolate! – those of you who know me well will be shocked by this revelation – and I'll be blogging about this soon under the title: 'How giving up chocolate transformed my practice' in the not too distant future.